When my cousin, Marge Simpson, decided it was time to "Tie the Knot," she promised she was gonna "Do it right" and have a big ol' shindig to celebrate the nuptials...
Of course, this meant she'd be inviting the WHOLE family -- the young ones, the old ones, and the in-between ones...
But I warned her about inviting that nefarious little nephew of hers -- the young Master Simpson. This little guy has a way about him and that way isn't a GOOD way.
(Scroll Down to see what Bart Simpson screwed up this time!)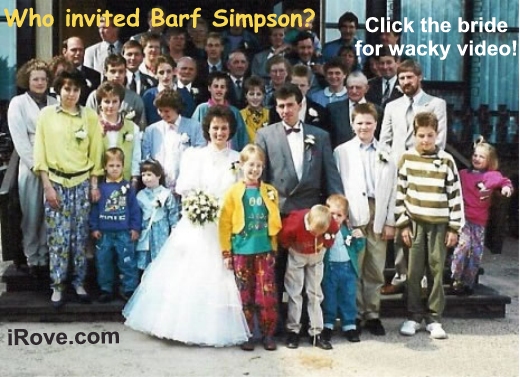 << Previous | Home | Next >>
Click here for wacky videos!