To Oprah Winfrey,
I was watching your show about men who flirt and really identified with what one of the wives on the show had to say. I have my own overly-flirtatious spouse and am constantly on guard against him "crossing the line", or going beyond "boundaries", with his immature behavior. Some of my friends tell me that I'm overly-sensitive in this regard.
I submit to you a photo that an amateur photog snapped at our recent wedding. I'm convinced that this photo proves my point about my husband's overly-flirtatious ways, but my girlfriends tell me that it's just an "optical illusion" or a "bad angle." Please let me know what your think.
(scroll down to see)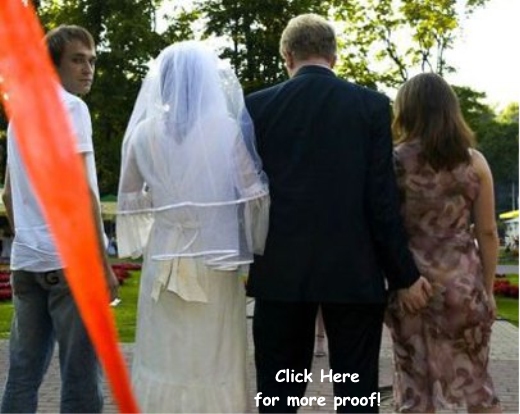 << Previous | Home | Next >>
Click here for wacky videos!