Happy 4th of July to one and all!
Okay, my cousin Buford and his sweet 'lady friend', Leeanne, are visiting us this fine Independence Day week.
Leanne has 'gone the extra mile' with her level of patriotism this day. I told her that I wasn't sure that her style was proper etiquette but she assured me that it "weres,", so I just let it be. Although, I did snap a photo of her in her Independence Day attire to share with you, my loyal iRove.com brethren and sistren...
(scroll down to see)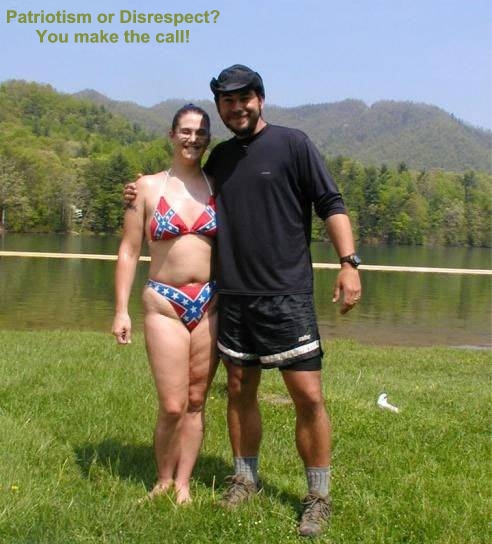 << Previous | Home | Next >>