Hi Friends,
I'm pretty upset today! I just returned from a trip up to the Great White North. As our plane was flying over the Yukon, from the vantage point of my window seat, I saw what appeared to be a signal from someone who, apparently, had become stranded deep in the frozen tundra...
I immediately alerted the pilot, but he just laughed it off. He even went so far as to say that the signal was not a distress signal at all!
Please, friends, let me know what you think! Here's a photo I was able to snap from the plane...
(scroll down to see)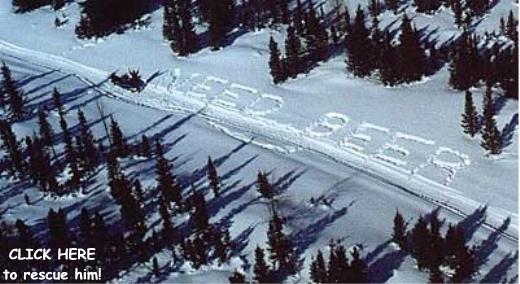 << Previous | Home | Next >>