Have you ever wondered how they make those white dashed lines in the Pedestrian Crossing crosswalks?
Sure, we all just assume that the various Departments of Public Works do the work during off-peak hours, thus, it seems like these lines appear by magic....
However, near me the work crew slipped up and now the magic has been revealed...
(scroll down to see the secret)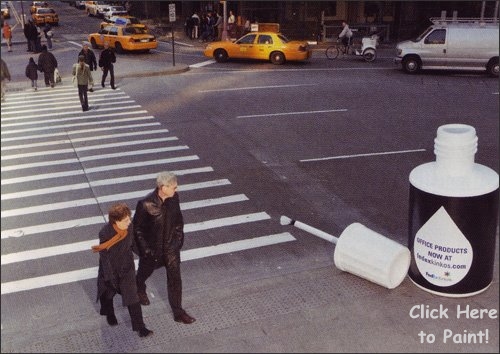 << Previous | Home | Next >>